The construction and renovation industries are always on the lookout for new trends, which dictate which materials get produced and even which manufacturing techniques are used. Doors and windows are no exception. If you're looking to update your style in this area, here are the latest trends.
Buying local
Shopping locally has seen renewed popularity, and this time it's a trend that's here to stay. And it doesn't apply only to interior decorating: buying local also extends to the materials used in construction and renovation. When it comes to choosing quality products while also supporting the local economy, 100% Quebec-made doors and windows are a choice that just makes sense.
Call of nature
As people's environmental consciousness expands, they are bringing more and more elements of nature into their homes. Windows logically play a central role in this regard, since they welcome natural light into the home. This trend means generously sized doors and windows providing expansive views of the outdoors, making nature a central decor element. Frosted glass doors are a popular option to help maintain privacy without sacrificing any natural light. Larger doors and windows also make rooms look bigger by extending the space into the outdoors.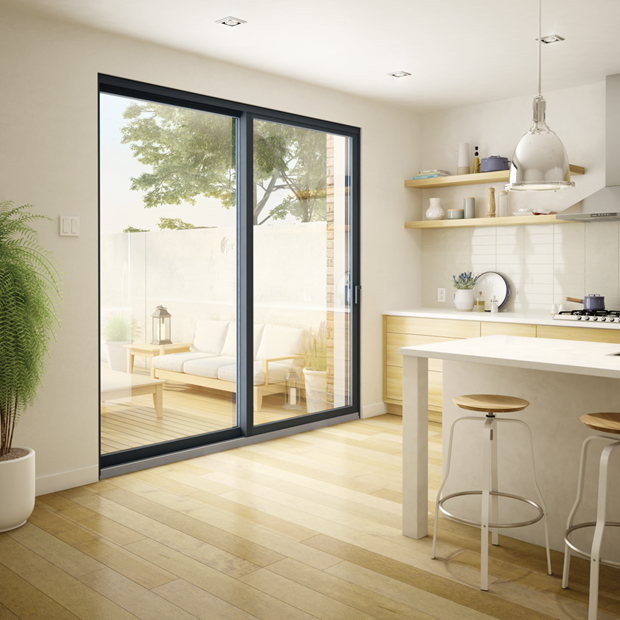 Doors and windows with a minimalist, industrial look
The minimalist, industrial style that first emerged a few years ago has remained in vogue. Oversized windows and patio doors—which are an ideal option for bringing nature indoors—are also inspired by the industrial look. With their increasingly narrow frames, they create a refined impression. The minimalist feel is also maintained through the simplicity of the glass panels used. As for front doors, in addition to a trend toward glass doors, many homeowners have recently been opting for solid doors for greater privacy. With their contemporary styling, these doors feature horizontal lines to create a distinctive look and add a touch of modern sophistication.
Spotlight on colour
Doors in a range of colours have been popping up throughout neighbourhoods in recent years, adding punch and personality to the façades of countless homes. This trend is expected to become even more popular. Lately, paint manufacturers have been rolling out their "colour of the year" on an annual basis. This year, Pantone chose two colours, Ultimate Gray and a yellow shade called Illuminating, which together have been omnipresent in fashion and interior design. And in addition to yellow, which conveys warmth and light, other bright colours have been the rage, such as spice red and green-tinted yellow, once again highlighting the influence of nature. When it comes to windows and the current industrial style, the preferred colours are grey, charcoal and black.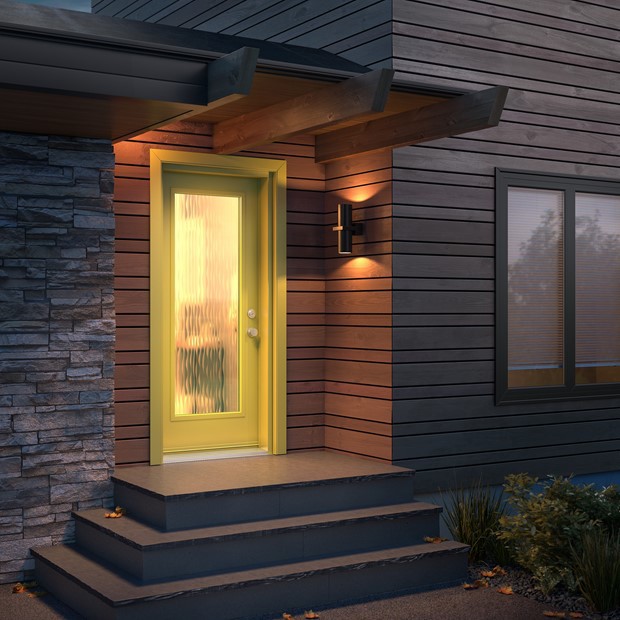 The latest trends are already evident in many of our current projects. Looking for inspiration? Check out our gallery. And keep in mind that when renovating, it's always possible to combine styles, eras and colours to create a truly unique result—and perhaps start a new trend in the process!
Once you've settled on a style, it's time to choose your doors and windows. And to lead you through the process, visit our buyer's guide for doors and windows.