Visit Vaillancourt Doors and Windows in Sherbrooke for high-performance doors and windows directly from the manufacturer. We have entry doors, sliding doors and French doors. We also have 5 window models available in 2 different materials to blend perfectly with your home.
Business hours
Monday thru Friday: 9 am - 5 pm
Saturday: 10 am - 2 pm
Sunday: Closed
Address
4710-101 Bourque Blvd.
Sherbrooke Québec
J1N 2A8 Request a quote
3 exterior door models in Sherbrooke
If you need exterior doors, we have entry doors, patio doors and French doors that are customizable by colour (you have unlimited options), shape (you may add transoms in the geometric shape of your choice) or surface (panels or stained glass). On site at Vaillancourt Doors and Windows in Sherbrooke, our advisors are well trained to help you design the perfect door to meet your needs.
5 Vaillancourt window models in Sherbrooke
Check out our large selection of casement, awning, hung, sliding and architectural windows at our Sherbrooke location. They are offered in 2 choices of materials, PVC and hybrid (PVC & aluminium). Compare them with the help of our materials chart. Each model is custom designed and various options are available such as colour, shape and the type of glass used.
Sale, installation & after-sales service at Vaillancourt Doors and Windows in Sherbrooke
Ask the Vaillancourt Doors and Windows team in Sherbrooke all your questions: they know all about our products, warranty, options and industry standards!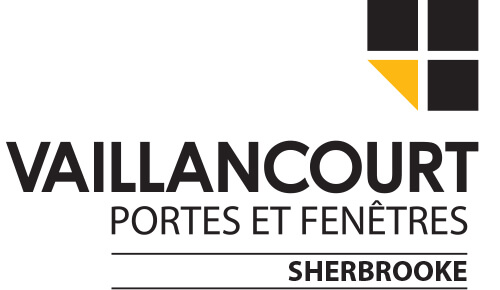 Request a quote