Shaping your career and future
At Vaillancourt Doors and Windows we, first and foremost, train people.
Our team is our pride and joy, and it's what makes us one big family.
We want YOU, just the way you are.
Apply now!
See the employee benefits
The values dear to our heart
Putting people first
We look out for each other and make sure everyone is safe. We want everyone to feel accepted and respected regardless of  their differences.

Moving forward together
We share common goals, and teamwork is our greatest strength. Collaboration is at the heart of our priorities. Our success depends on everyone's commitment.

Nurturing passion
We are a passionate team, proud to represent Vaillancourt Doors and Windows. Our growth is fueled by the development of our skills.

Fostering creativity
We are a creative and inspired team, motivated by challenges and always on the lookout for opportunities to improve in everything we do. Our ambition and curiosity ensure the long-term future of our company.

Aiming for excellence
We aspire to do things "right first time" in order to offer quality products and services that exceed our customers' expectations. Everyone's role and involvement are essential.
Not just another job
We want our employees to be happy, so we spoil them!
Attractive remuneration
Seniority bonus, referral bonus, annual bonus, and annual raise, we offer you all this plus a salary to match your talent.
Your pay is deposited directly into your account every Thursday. You're also guaranteed an annual raise and an annual bonus. We'll also give you a referral bonus of up to $1,000 when you refer someone we hire. Additionally, starting in your 4th year with us, we give you a seniority bonus at the end of each year, which increases according to the number of years you've been with us:
4 to 5 years: $500/year bonus
6 to 9 years: $1,250/year bonus
10 years and over: bonus of $1,750/year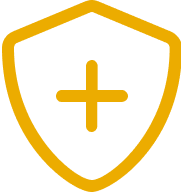 Advantageous employee benefits
Depending on your health needs, we provide either comprehensive group insurance or à la carte health coverage and access to an Employee Assistance Programme (EAP). We also contribute to your RRSP to aid you in planning your retirement!
Depending on your needs, you can opt for the full group insurance or the à la carte coverage that can cover a variety of expenses such as health care, vision care, pet care, travel insurance, renovations, etc. You can also take full advantage of the Employee Assistance Program (EAP), which gives you access to a direct line to various professionals, depending on your needs. We also offer you a group RRSP and contribute up to 2.5% of your annual salary towards your retirement through our Deferred Profit Sharing Plan (DPSP).
Pleasant, relaxing breaks
Lunch and breaks have never been so pleasant, thanks to our splendid glassed-in cafeterias and outdoor terrace. It's the perfect place to soak up the sun!
For your lunches and breaks, we've got two trendy glass cafeterias where you can enjoy the view and the natural light while eating popcorn. Yes, we have a popcorn machine! You can also take advantage of our outdoor terrace to bask in the sun and enjoy the fine weather!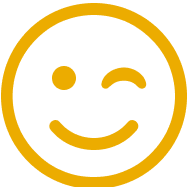 Perfect working environment
Our work environment is nothing short of extraordinary! We make sure you work in a healthy, safe, and pleasant environment at all times.
With a motivated and cheerful team, it's easy to work here! People are kind and caring, and they look out for each other. It will undoubtedly be a terrific environment with all the varied activities available! We also make sure that your work environment is safe, clean, and well-lit at all times, both in the plant and in the offices, so that you feel good wherever you work.
Plenty of time off
13 paid holidays a year, 4 weeks of vacation, floating holidays and no weekend work. What more can you say?!
In addition to the 13 paid holidays per year, you get 4 weeks off per year (during the holidays and summer construction holiday). You also get floating holidays, and since we're closed on weekends, everyone can enjoy their weekends as they please!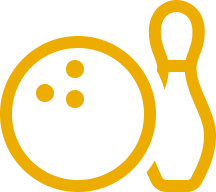 Lots of activities
Thanks to our Social Committee and Wellness Committee, plenty of activities are planned throughout the year. Their missions? To offer you sport and non-sport activities that are fun, feel good and improve your overall health.
Our committees are very active, offering activities such as movies, comedy shows, go-karting, a golf tournament, paintball, curling and much more!
And don't forget our themed dinner before the summer vacations and our Christmas party... activities you won't want to miss!
Our Social and Wellness Committees are here to help you develop a healthy corporate culture and improve your physical and psychological well-being.
A glimpse of your life with the Vaillancourt Doors and Windows team...
Thanks to our Social Committee and Wellness Committee, plenty of activities are planned throughout the year.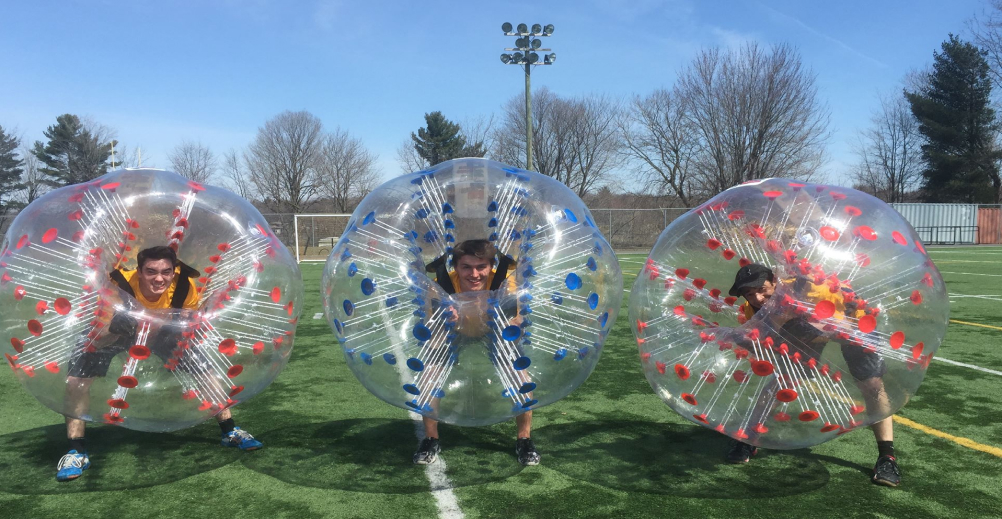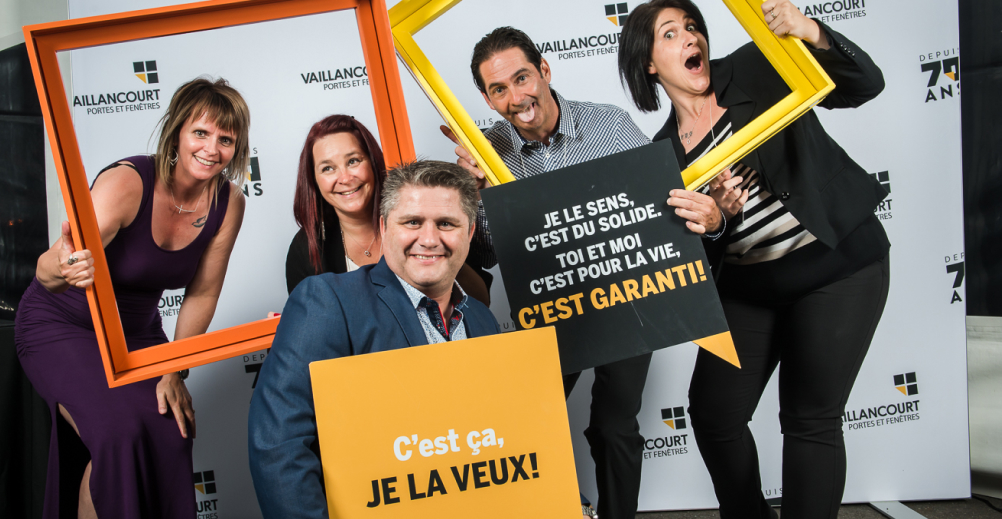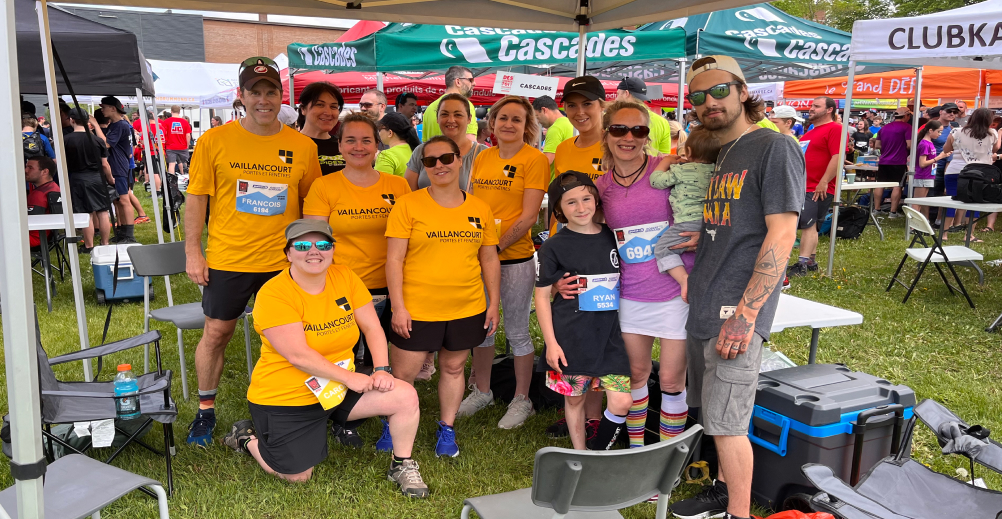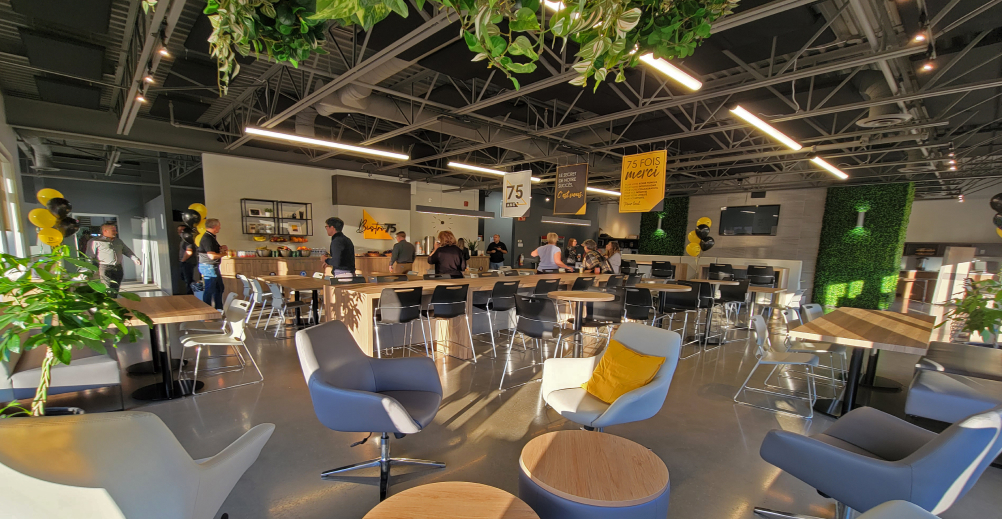 Our available positions
We've got YOUR dream job! Learn about the various careers that are available and determine which of our positions is the best fit for your career.
Spontaneous application
Or
Prefer to contact us right away? No problem, we'll be waiting for your call at 819-395-4484! You can also email us at rh@vaillancourt.ca or send us a message via Messenger to chat with us about your dream job!