Vaillancourt Doors and Windows has been with you for a long time (more than 70 years!) and we have always had a heartfelt mission to offer products that are 100% Quebec-made and are trustworthy, high-performance and aesthetically pleasing. And that will never change! Here is a summary of our history and who we are.
Company history
In 2017, we celebrated our 70th anniversary! Here's how it all got started. 
1947
And we're off!
In 1947, Vaillancourt Doors and Windows made its debut onto the industrial landscape in the Centre-du-Québec region of the province. The family business was founded in Drummondville by Raymond Vaillancourt who launched his company in the garage behind his house on Notre DameStreet. A few years later, his son Real, decided to follow in his father's footsteps.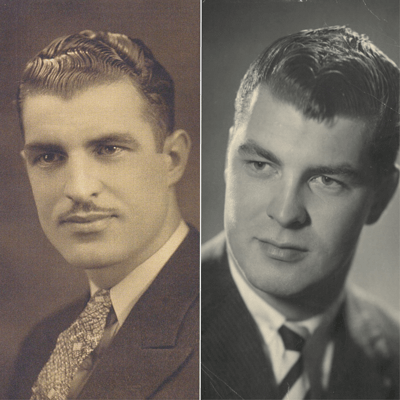 1961
We're starting to grow
The company known at the time as R. Vaillancourt Doors and Windows, took its place in the doors and windows sector and quickly responded to the rapidly growing demand. Thus, in 1961, the company moved to a larger space on St. Pierre Street in Drummondville.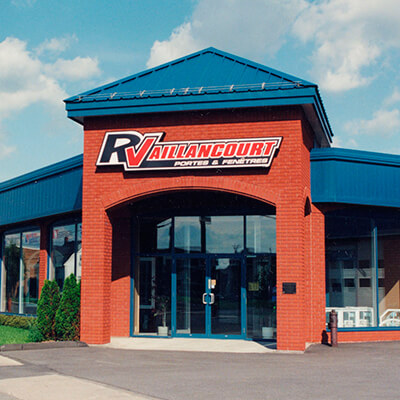 1980
The arrival of PVC
During the following years, the building was enlarged several times, eventually growing from 14,000 to 60,000 ft2.
In the mid 1980s, PVC made its appearance in window and door manufacturing and allowed the market to make considerable progress. The company adapted quickly in order to preserve its place among the top window manufacturers in Quebec.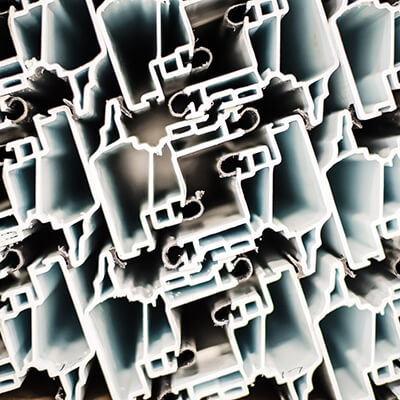 1988
The next generation
In 1988, Pierre Vaillancourt, followed by his brother Carl (in 1994), takes his place as the next generation in this family company. Already, these young entrepreneurs show proactive vision and manage the company with a mission to innovate and stand out from the competition. To them, the work force represents the key to success in arriving at a high-quality product, which is why they always listen to their team and together develop the means to continually improvise processes and procedures.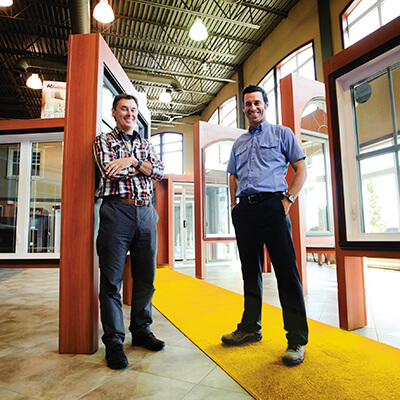 2006
A new factory
In 2006, due to strong market growth in renovation and high demand in the distribution sector, the company purchased land along highway 20. A modern factory, including a large showroom, was built in the Saint-Germain-de-Grantham industrial park.
The company also installed a test lab at its research and development centre where it can test products by making them face the worst possible extremes of the Quebec climate. They also installed a 12,000 ft2 paint room, allowing products to be painted in a controlled environment with the most high-performance equipment available on the market.
In this way, Vaillancourt Doors and Windows was able to considerably increase production, develop new markets and better serve its clientele.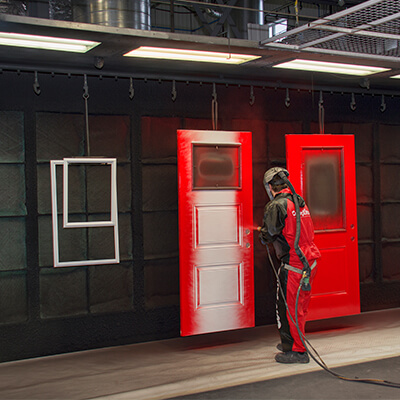 2011
Brand evolution
The company revealed its new brand image in 2011 transitioning from R. Vaillancourt Doors and Windows to simply Vaillancourt Doors and Windows.
The new graphic design and logo represent product quality, offer improved brand recognition and simplify our signature. In addition, the new slogan "The Obvious Difference!" is also highlighted. It clearly illustrates that Vaillancourt products are a wise choice.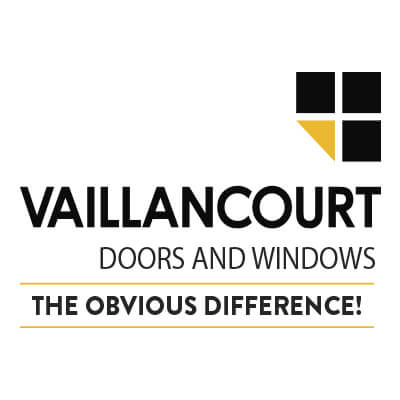 Today
Continued success
In the spirit of innovation that characterizes the brand, Vaillancourt Doors and Windows is continuing its growth and promoting its distribution network. Also present and ready to listen, the company is still developing new products to respond to the demands of retailers and clients and has a new motto: Rigorous for 70 years. Today, Vaillancourt Doors and Windows has reason to be proud because it is a leader in the renovation and construction sector and is one of the 300 largest SMEs in Quebec.
With 30 product retailers across Quebec and more than 200 employees, the story is not even close to finish...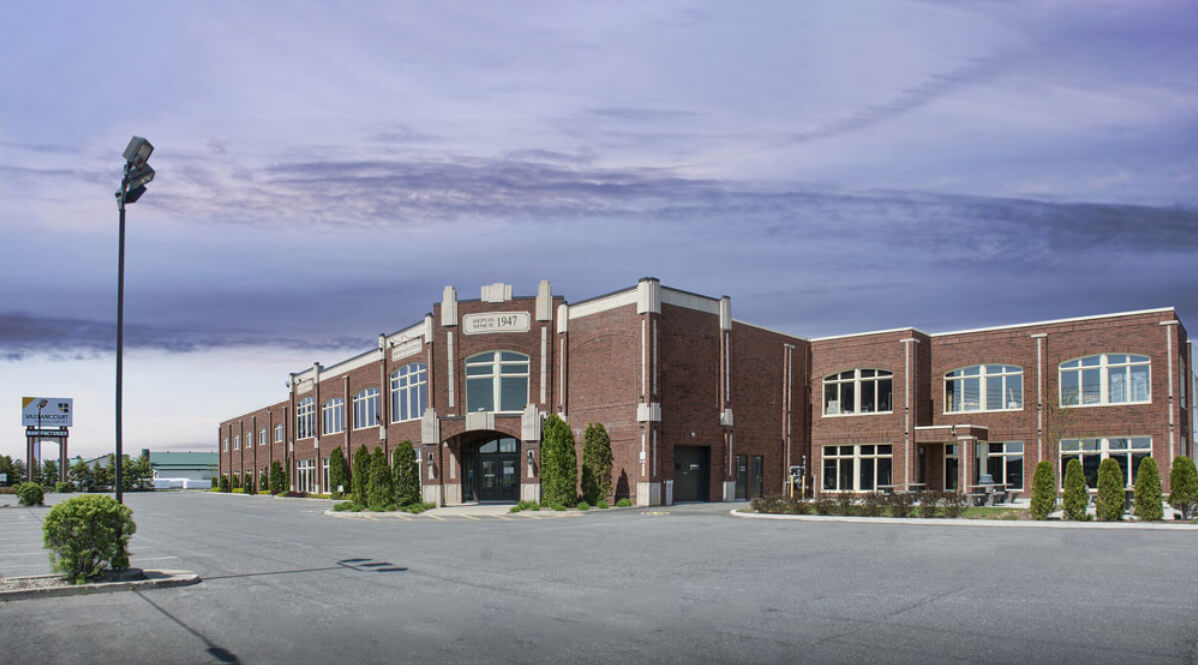 Certifications
To offer our clients the very best, we are proud to add certifications to our expertise.
Prizes and distinctions
The industry has rewarded us on various occasions for our products and services, including the following.
Francopub Prize 2017
On March 22, 2017, l'Office québécois de la langue française revealed the winners of the Francopub Prize. The advertisements honoured were chosen due to the quality of the French texts and their linguistic cleverness.
Among the 300 largest SMEs in Quebec
Vaillancourt Doors and Windows has been considered one of the 300 largest SMEs in Quebec since 2016 according to the annual classifications presented by the newspaper, Les Affaires.
"2011 National Bank SME" Prize
The goal of the National Bank SME Prize is to highlight the work of Quebec-based companies who stand out for their exceptional achievements.
Mr. Real Vaillancourt inducted into the business hall of fame
Mr. Real Vaillancourt, founder of Vaillancourt Doors and Windows, was induced into the Drummondville Chamber of Commerce "Business Hall of Fame" as "2011 Builder".
Community involvement
Community involvement is of utmost importance to us. Health, sports, social equality, education and personal excellence are issues that we take to heart.
Foundations and organizations we support
Sports teams and events we sponsor