Are you looking for new doors and windows for your residence? Those Vaillancourt Doors and Windows offers at Portes et Fenêtres ML in Ferme-Neuve are high-performance and completely customizable with numerous options.
Business hours
Monday thru Thursday: 9 am - 4 pm
Friday: 9 am - 12 pm
Saturday and Sunday: Closed
❄ Please note that Portes et Fenêtres ML will be closed from December 22 to January 14 inclusively for the holiday season.
Address
67 Route 309 South
Ferme-Neuve Québec
J0W 1C0 Request a quote
Exterior doors from the manufacturer Vaillancourt Doors and Windows
French doors, entrance doors and sliding doors from Vaillancourt Doors and Windows stand out thanks to their strong durability: the paint is highly resistant to splitting, chipping and cracking and, by choosing steel for your entrance door, will provide exceptional insulation. There are also numerous other options depending on the chosen door model.
PVC and hybrid windows (PVC & aluminium) in Ferme-Neuve
Casement, awning, hung, sliding and architectural windows available at Portes et Fenêtres ML in Ferme-Neuve are among the most energy efficient on the market because the company replaces compressed air between the panes of glass with argon, an inert gas. A microscopic, metallic coating is also added to the glass. On site, do not hesitate to ask for more information from the team at Portes et Fenêtres ML!
Sale, installation & after-sales service at Portes et Fenêtres ML
Advisors from Portes et Fenêtres ML in Ferme-Neuve know all about Vaillancourt doors and windows and are able to guide you through your choice of products. They are also well equipped to install them in a professional manner and also help you following the installation by answering your questions and explaining the warranty, the best in the industry.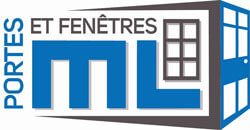 Request a quote