Do you hear the bells jingling? They're a ringing reminder that it's time to get your home ready for the Holidays. That means not just putting up your tree, but also decking out your doors and windows. Here are some tips to help you create a warm Christmas vibe both inside and outside your home.
Put a Wreath on It
Whether it's decorating your doors or windows, an advent wreath is a Holiday must-have, and one that adds considerable charm to any home. An ancient Christian tradition, the wreath symbolizes rebirth, renewal and hope. In England, it's hung on front doors as a sign that hospitality and a warm welcome will greet everyone who crosses the threshold. You can make your own wreath as a family. When hanging up your wreath, however, there are a few things to consider. Do not damage your door by drilling a hole in it! Instead, use a ribbon or fishing wire to hang the wreath from the existing hardware. Also make sure that the pine needles don't scratch the paint.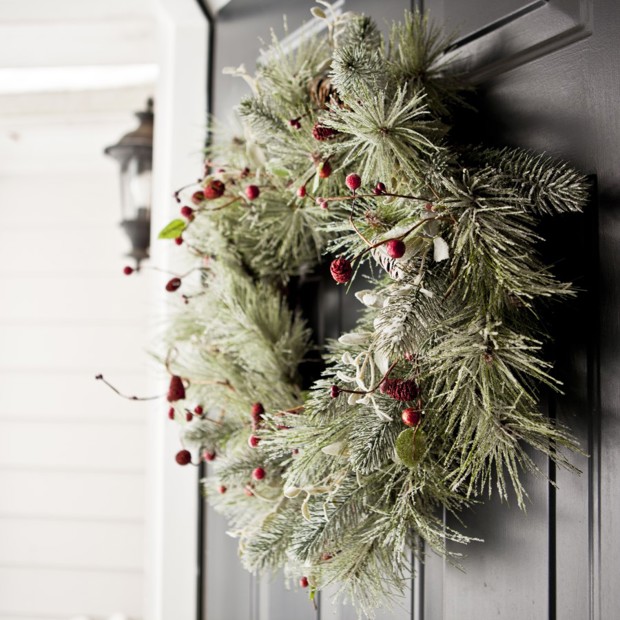 Draw on Your Windows
You can buy stencils from a craft store or make them yourself for a personal—and original—decorative touch. And get the kids to help! Set up an impromptu creative workshop by suggesting they make simple designs: stars, houses, Christmas trees and the like. Then tape the stencils to your windows and frost them with snow spray.
For an even more charming and green touch, did you know you can make your own Christmas paint? Buy some whiting, a 100% natural and easy-to-clean product that looks like powdered chalk. Mix it with some water and you'll have your window paint. Now let your imagination run wild and draw some Christmas spirit on your windows.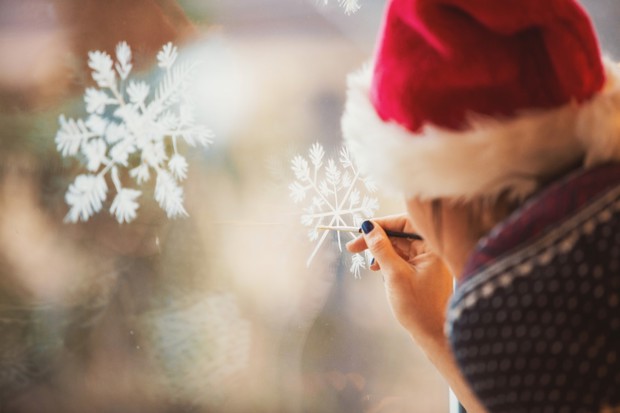 Light Them Up
There's a tradition in Scandinavian countries of placing candles on window sills in early December. Several centuries old, this ritual was a way of warding off evil spirits, and a form of greeting people on their way to church. But that aside, putting candles in your windows is a lovely way to add warmth to your home over the Holidays. Be careful, however, not to place them too close to your windows or you'll risk damaging the frames.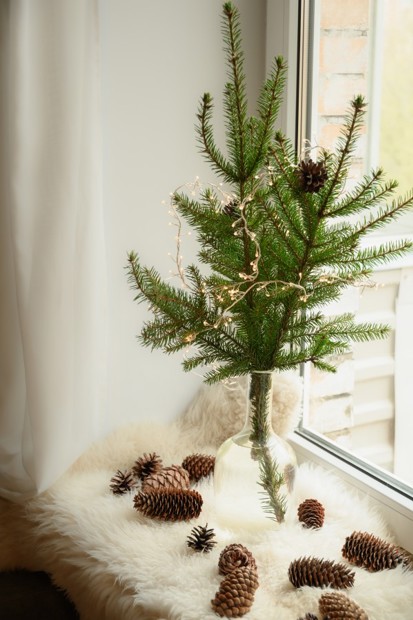 Some more ideas:
Hang up pre-lit or paper garlands
Place mini-Christmas trees on the outside window sill
Put a basket of fake presents on your front doorstep
Hang Christmas stockings from a rope on both sides of your windows
Thinking of renovating your doors and windows next year? Choose Vaillancourt Doors and Windows to enjoy a RénoVert tax credit and expert advice.